We are all set already for the new exhibition, opening tomorrow Tuesday 24th, at 11 AM SLT. A new timeslot and day for us, but same dj, the incomparable Hailey. Who will be our featured artist? It will be a sweet surprise…
Meanwhile, here you have some photos from our latest weekend party, and what a weekend that was, featuring Tatiana Alexandra!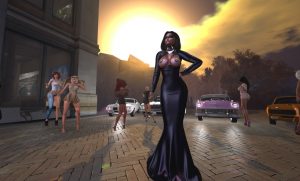 These pics were taken by Vicki, as you can see by the way her camera lusted over Tatiana's creations – here's the url for her in-world store, by the way.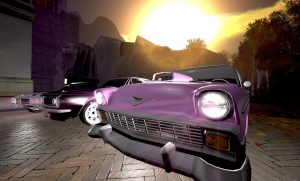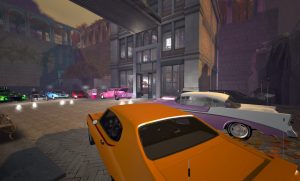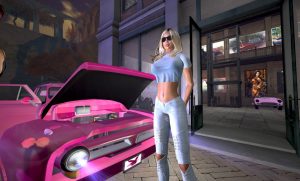 The party area was arranged in a way that only Tati's personality could inspire, and gave a very special atmosphere to the whole event: the car lights combined with Hailey's new console and stage setup made it an extra fun time…or rather, they were the perfect catalyst, because what really made it special was having YOU there! Yes, yes, massive suck-up to our visitors and readers…but who would we be holding these parties for, if not for you arts enthusiasts?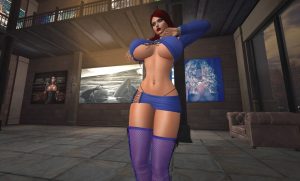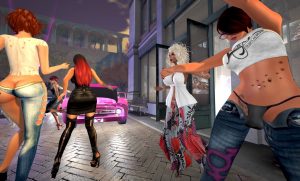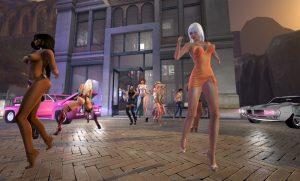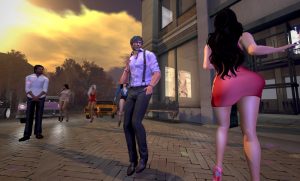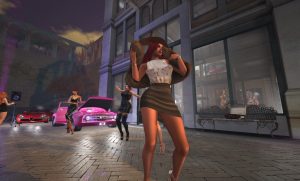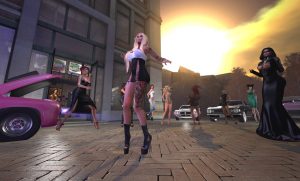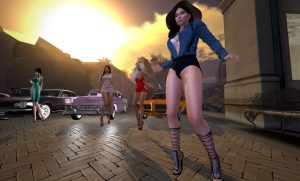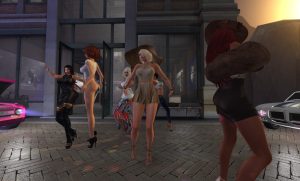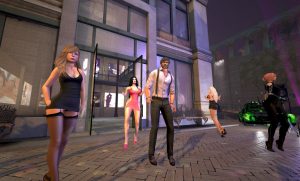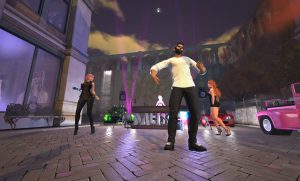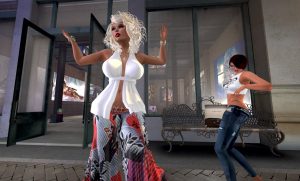 Once more, special thanks to Miss Emily's chain gang and the wonderful Surfers' bay crowd for the support: it's very nice to see so many beach enthusiasts dress up smart and converge, thanks for that…and thanks also for shedding said clothing when the time was right!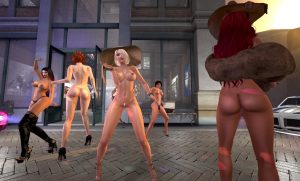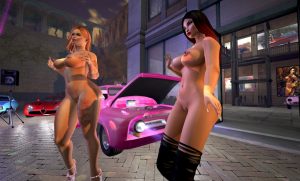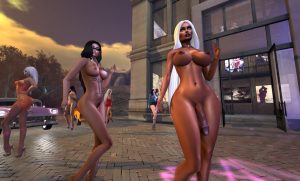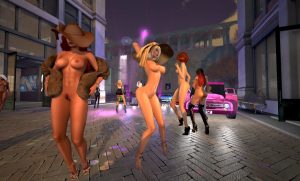 This was just a quick selection of pics from the evening, but much more happened (you would not believe me when I tell you that it involved a truck with 3 jet planes, would you?) and we are awaiting eagerly our next party in less than 24 hours! Remember, we welcome party photos and guestbook entries – plus, we have exciting news from the world of publishing that we'll share very soon – perhaps already at the party. Which will happen, again, tomorrow Tuesday 24th , starting at 11 AM.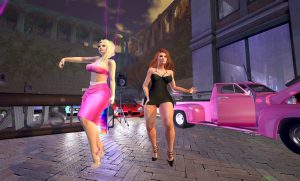 With Hailey, and with Vicki and me and a new wonderful artist …well and YOU, right?