We at Gemini are delighted to announce for today September 7th, another movie party with the queen of all movie parties, the premier girl of all movie premieres! Mitzy Broadway is coming out with a new feature, a western/racing movie called, well, Glitter Snatch! Starting 7 PM SLT!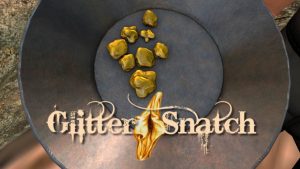 It's a special movie in many ways, and you can read a bit more about it in the blog post I put together on The Sexiest Pornstars blog.  http://jennnnnajameson.blogspot.com/2018/09/a-sexiest-movie-premiere-glitter-snatch.html
The little hyperboles I used in the first paragraph of this post are based on the undeniable fact that Mitzy's productions not only are huge successes from an artistic point of view and in terms of  building stars and involving the community, but also 'do right' what often producers in SL overlook. Releasing the movie may be the finish line…but go that extra mile and promote the movie! Celebrate it with some glamour and events!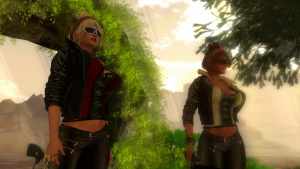 It is very much in line with what we try to do at Gemini and we are willing to do for any quality content creator who is interested, regardless of our personal friendship and credit billing. Mitzy understood the value of premieres perfectly and she has been doing it for while already, with some of the previous movie parties being held at our former home sim (check out the name of the movie segment we're in btw…), and certainly with our support and involvement.
Big thanks to Rachel Avro for all the collaboration, Mitzy herself and see you at 7 PM for the premiere, with 2 hours of music from the hard working HaileyMarie Redrose starting right after! It will be fun, quirky…and, oh I believe also quite erotic.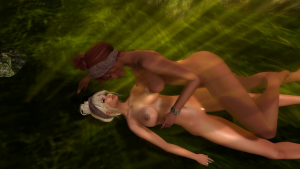 Just like the movie! See you there at 7!