We had such a blast during the weekend at Gemini: a wonderful movie premiere  and a new artist, with all the excitement that all that means ! And next weekend may be just as action packed…but you'll hear about it here soon! Meanwhile, to start the week in the most awesome way possible, we have the unique privilege to be able to announce an event made extra special by how much awaited it has been, but that finally is happening. Today September 10th, at 8 PM SLT , it's time for the return of DJ Sparklebottom Lasertits!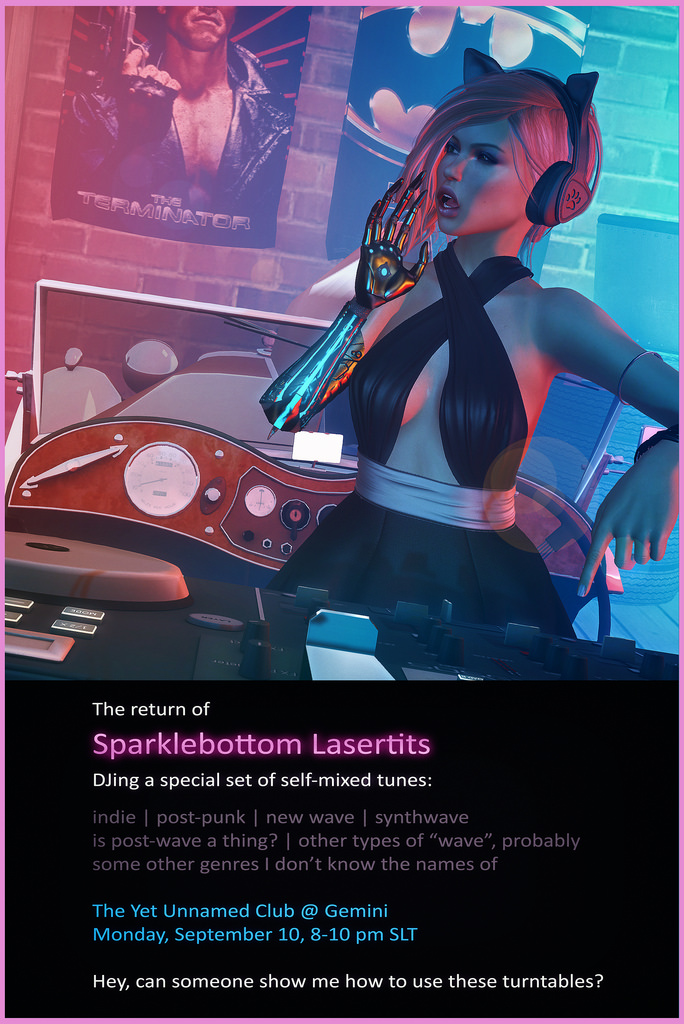 Sparkle has been the life of the party many times throughout Gemini's history…and not even being the dj herself. And this time we get to have her perform as such: she has a deep musical knowledge and her ability to connect with her audience is not limited to her brilliance as an entertainer.  It has been months since her last DJ set after her choice to take a step back from the multiple weekly commitments she had, and we feel honored that, after already doing something so special for our gallery as the landmark exhibition with her photography, she chose our club to get back to do what she always loved, hopefully not just for a one-off occasion.
See you all later at 8 PM SLT. With DJ Sparklebottom Lasertits!