Time to debut our featured artist for October, and that will happen today October 13th, at 7 PM SLT at one of our parties. Oh boy, this will be a -really- special one. You'd think I am saying that just to make it appear more interesting but no, keep reading.
Sooo, this time it's our pleasure to bring to our sim a splendidly unique and sensual invididual, the one and only Stacia Reinoir.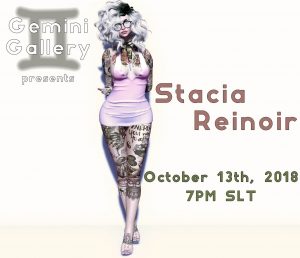 Provocative in every sense of the word, Stacia got great acclaim and recognition in the DJ world before getting into the smutty pictures biz. And she has been doing pretty well, I'd say! Not only she captivates the imagination of thousands of followers with her beautiful creations – by which I also mean her work on her own avatar, which is such an inextricable part of what makes her style so striking and appealing, and the focus of her own production – but she is also the envy of plenty boys and girls being the girlfriend of one of the best directors on the scene, Zoey Winsmore!!!
Now, on Stacia's big day I wouldn't namedrop her gf no matter how hot without a reason. In fact, Zoey decided to surprise us by adding something truly special to this evening: it will be the debut of a solo movie she shot. Guess who is the protagonist? You'll be able to watch this movie premiere today at the party as well, on our media screen or through the links – including one on Zoey's Naughty Pixel Productions website.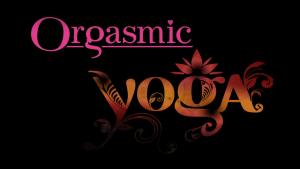 No need to guess who will be our DJ for the party: HaileyMarie Redrose will bring us wonderful tunes (so Stacia and Zoey can relax…). It will all happen, remember, starting today at 7 PM SLT. Don't miss out!