Right before Christmas, today December 21st Gemini is happy to gift-wrap one of our favourite type of event. At 7 PM SLT we'll have a debut on the sim, a movie premiere featuring Mitzy Broadway's latest, Neon!
You can find more informations about the movie on the Official blog of the Sexiest group, the historic group gathering adult machinimists and artists from all over the grid.
https://jennnnnajameson.blogspot.com/2018/12/a-sexiest-movie-premiere-neon.html
It's no secret that both Vicki and I have a great love for sci-fi, and enjoy tremendously the glamour and pure unadulterated fun that a movie premiere brings: in fact one of the happiest times together has been attending another movie premiere organized with Nicasio Ansar at our previous location, again for a sci-fi inspired movie, again by Mitzy with the collaboration and support of Rachel Avro.  Events like this are memorable, and are the rightful exclamation point to weeks, months even, of work for a director, bringing together a numerous cast.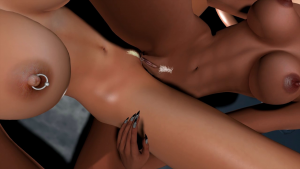 As usual, we expect a nice crowd and for the occasion we chose to set up a special venue: part of the movie is set in a futuristic (well duh, the whole movie is in the future!) club called 'The Pleasure Galaxy'. We greatly enjoyed the atmosphere of the club shown in the video, which also doubled as a stage for  a cool musical segment coreographed by Sasha Johansen, and we thought that it would be only fitting to party in that sort of enviroment. Vicki had so much fun decorating it in fact, that we might consider this as an experiment to start the phase II of our sim project…But I am getting ahead of myself.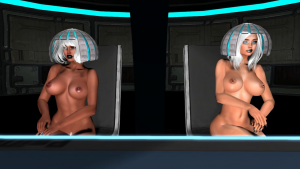 What you need to know is, that we're having a party following the movie premiere, which starts at 7 PM SLT. So, dress accordingly to maximize your fun (or come as you are, it's really your presence that matters, after all!) and let's have a memorable night at the movies!