Today August 2nd at 7 PM SLT, Gemini organizes in collaboration with Dog Star Productions its first movie party!
The designated opener is Isabelle Cheviot with her latest flick, "Crimes of Passion". The movie impressed us both for its perfect classic noir atmosphere, even transposed in a contemporary setting. If you have visited our new sim already (you have, right?? click here to TP there and sightsee! )  you'll easily see why it resonated so well with what we created.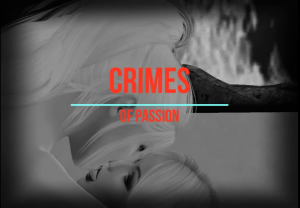 Besides, who does not love lesbian porn in their crime stories? Featuring Isabelle Cheviot, Ivan Yerkinov and Shareen Vella, Crimes of Passion is a really passionate movie indeed, a movie with passion for timeless cinema and storytelling, and it would be a crime to miss it!
This type of movies in SL are a huge effort in terms of time spent organizing, shooting, editing. Often to little reward considering how rudimentary and disjointed the possibilities to share this kind of work are. Second Life photo artists have found a home in Flickr for the most part, while filmakers lack that sort of platform. We'd like to at least give the release of new movies added resonance organizing events centered around them, and we hope that will make for some memorable times. We are in fact also open to the possibility of featuring in our movie nights not brand new ones when the theme is interesting and there are request and added value in a screening with the director and cast present. It's up to you as usual, let us know, your feedback is vital.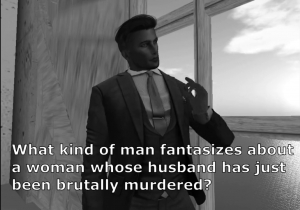 The party will be at 7 PM SLT on a specially designed set, with tunes by dj Minna. A massively experienced performer, it's gonna be Minna's debut here at Gemini so we'll be sure to give her a warm welcome! We hope to acknowledge the talent involved in SL moviemaking while presenting you a nice show. Like every Gemini party, there will be debauchery, wouldn't have it any other way!
Thank you again to Isabelle Cheviot for the interest and cooperation.