Time flies, and it's already our last exhibition for this year. How to cap an extraordinary 2019? I'd say, with an extraordinary party for an extraordinary artist! We'll do that tonight December 14 at our very ordinary 8 PM SLT timeslot, with Mr. Stifler himself!
Oh dear, both artists on the sim are guys. It's almost an event in and of itself. Fine representatives of the category, with Stifler even being the SX Awards winner last year as designated beefcake (okay it was not the official name of the category, but 'Male model' makes me think Zoolander too much). Stifler's main artistic focus though is not his own avi – which still does make the occasional appearance, ladies! – but, you guessed it, women!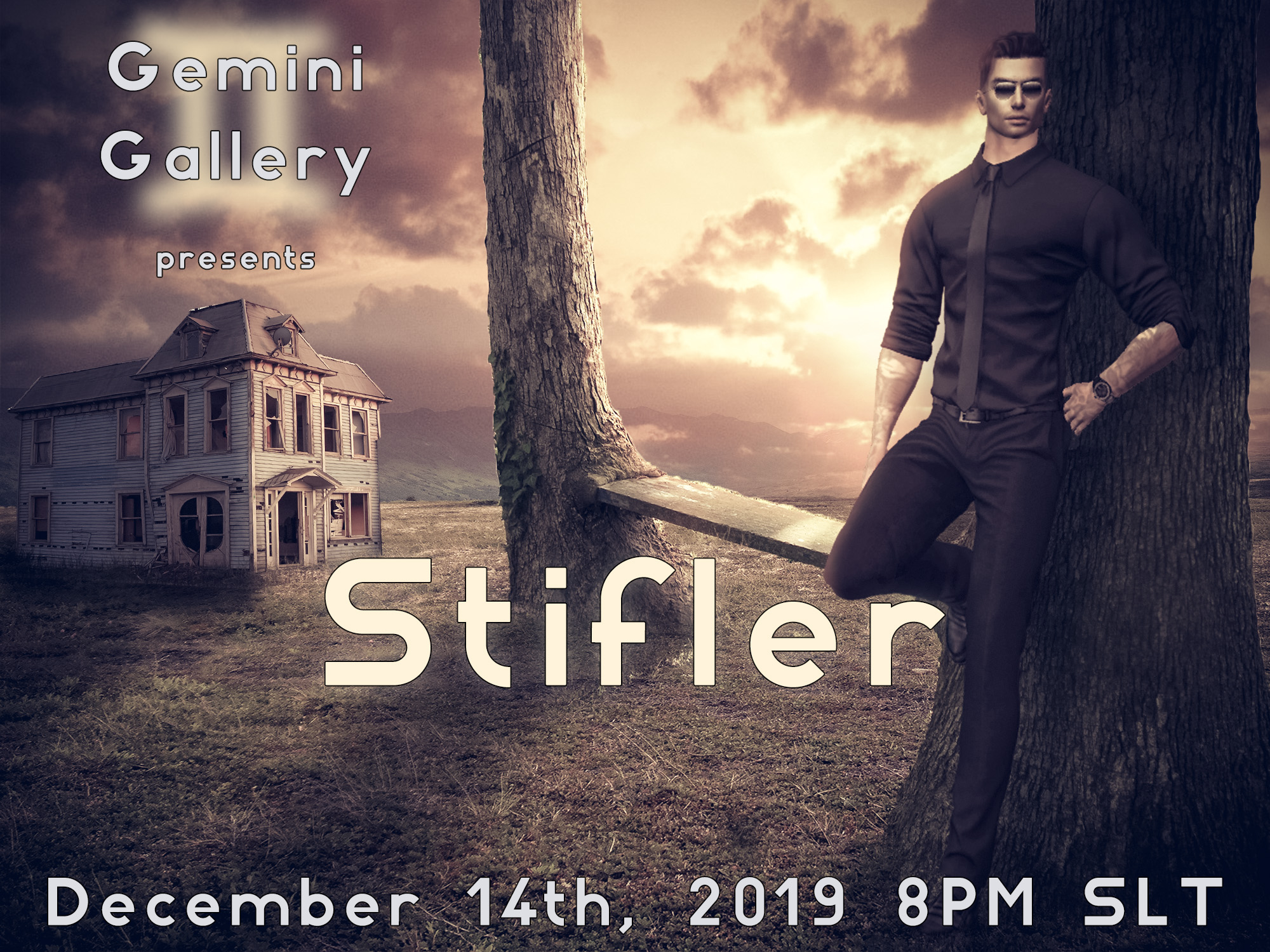 The womanly figure is the absolute protagonist of this gallery show, with erotic views very pleasing to the senses, but what is unique in Stifler's style is how the model is part of dream-like fantasy scenarios with echoes of pure surrealism. We feel that Stifler is doing a great job balancing eroticism and a deliberate artistry in the paint-like composition, which makes us very proud to display a selection of his work here, with new beautiful pictures to unveil for this show.
And the unveiling will happen today at 8 PM SLT! Haileymarie Redrose will bring us the tunes for this last show. It's like Christmas coming one week early! We hope you will gift us with your presence here – join us and let's have some fun!