Another thrilling artist joins our lineup this week! We're so elated about it, the title says it all: don't miss Saturday May 9th at 8 PM SLT the opening of "Heaven on High", a new exhibition by Cody Takeda!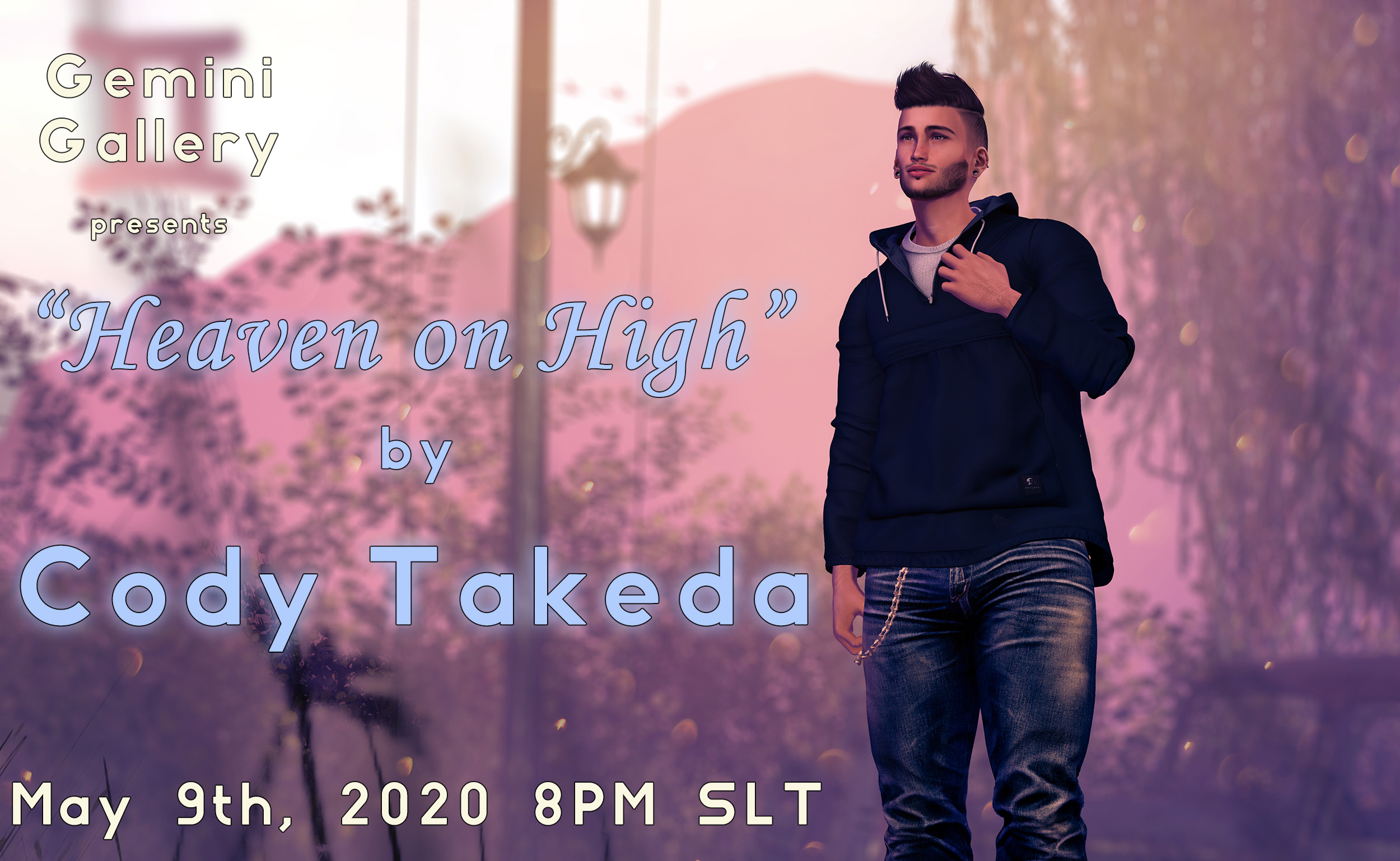 The Artist Formerly Known as Aethmorot…nah, not really, he's always been Cody to everyone, but point is, he's got a fancy new name from the Labs, he's expanded on his already jaw-dropping looks, and it was just about time we'd throw an exhibition for him, celebrating one of the most luscious photographers on the scene. A master of colourful atmospheres and sensual monochrome, soft glow and expressive contrast alike, Cody has been working with a broad range of other Flickrites of all genders and genres, and in this new exhibition he's gonna spring up some surprises alongside some familiar faces (and bodies!) who have been inspiring him throughout his career.
It's gonna be a wonderful show if we may say so ourselves – gorgeous pictures, and a real parterre de rois of an audience, with DJ Zuby Gloom providing the music: you have to join the show, at 8 PM SLT. Don't miss out!