We continue our busy December schedule with one of those special treats that makes us proud to be part of the "adult industry" in SL. Our friend Isabelle Cheviot came out with a new movie, and it's a thriller! Join us at 1 PM SLT for the premiere of "Fear".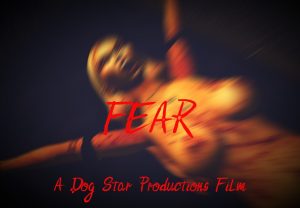 "Fear" is a movie featuring some of the best explicit sex scenes you can find in SL machinima, but it's also an 'adult' movie in other ways. It deals with emotions, with the titular one being the primal and strongest one, the common denominator in a sense as it overwhelms any other, bringing the worst out of people. Originally intended to be a Halloween flick, the project reached a different depth and like all the best "scary movies" it is meant to strike a chord, and even be a little political! After all, it opens with the quote from one of the greatest politicians of all time.
"We have nothing to fear but fear itself"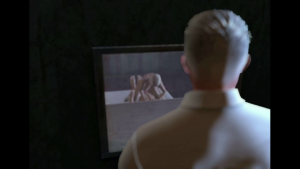 And since there's nothing to be afraid of, join us at 1 PM SLT tonight for a movie premiere party! The gorgeous Billie will be our DJ as we celebrate this artistic creation that we have been proud to help produce, being shot entirely on our sim on a set we designed. Written and directed by Isabelle Cheviot and featuring also Elesha Aleixander, Rachel Avro, Carl Bartholomew, Hemy Haber, Xalted Violet and, of COURSE  Larry Vinaver, "Fear" is one of those memorable productions who can connect with the audience at a deeper level and tells a story that will hook you, keep you on the hook, and …well you don't have to beg if you want a release.
We'll have more premieres this month, and we invite you to contact us if you'd like to promote your creation but the mere logistic of it makes you tired! We know the feeling, but when something unique and special is created, why not sharing it with more than a few pasted links? Join us tonight at the premiere!