(party photos by Vicki and Kat  – send us / link us your pics taken at Gemini and we'll gladly use them in future posts!)
We were thrilled with the turnout of our inaugural party with Racheal Rexen at the end of June!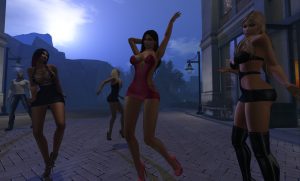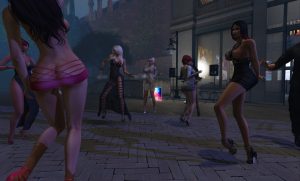 Easy for us to say, but the atmosphere at Mirage has been thrilling…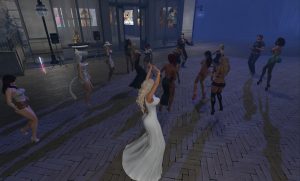 …everyone enjoyed admiring Racheal's photos in world in such a beautiful context.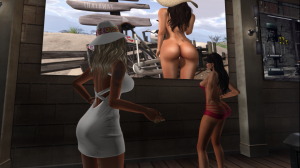 And Hailey's tunes set a wonderful mood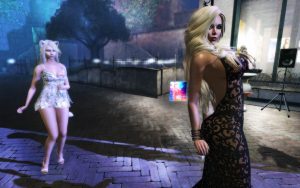 …you know, playful…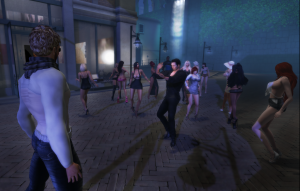 exciting…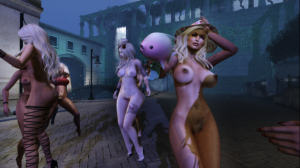 VERY exciting in fact!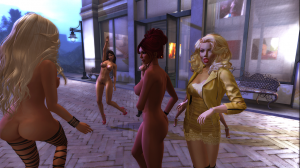 I was not quite ready for…all the things I ended up seeing!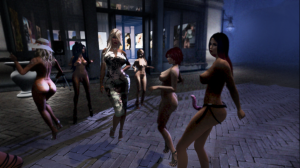 What else to say? We had a great time, and while a picture is often worth 1000 words (we wouldn't have opened a gallery if we did not think that way!), you definitely had to be there to fully understand.
We look forward to see you at our next party, which will be Today July 15th at 6 PM SLT, with the gorgeous and extra talented DJ Hailey, to celebrate the art of Ali Lancrae. Don't miss out!
And oh yes, enjoy more party photos with assorted nudity here!