Okay, we refrained from -actually- titling the event that way but…we were tempted to! It was one of the crazy ideas that came up during the fun times at Zoe's opening party last week. We had a great turnout and enthusiastic participation, to the point that, for our first time (but not the last, especially if you keep giving us such a warm feedback), we are doing another party with the same artist (and NEW additional exclusive photos) just the following week. So, we are waiting for you again today April 28th at 7 PM SLT, with DJ HaileyMarie Redrose and of course the artist on display herself, the sexy, talented, and extremely sponsorable Zoe Willows.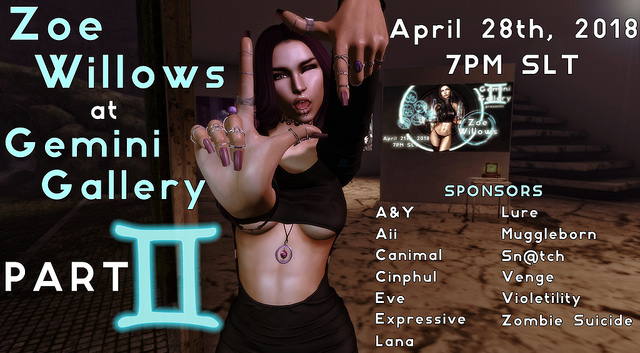 We do want to personally thank Zoe's sponsors: behind those brand names there are real people who create beautiful and stylish content… and those people happen to control SL avatars who were a thrill for us to meet and see having fun and party!
At Gemini we take pride in the quality of the photography shown and its presentation – our new building made by Nicasio Ansar has been very well received and allowed us to showcase quite a few more photos without sacrificing visibility or cramping the space up. But we also take pride in the quality of the music performances during the shows. HaileyMarie Redrose was phenomenal as usual at the console, and put her signature on the party space with her own lights setup.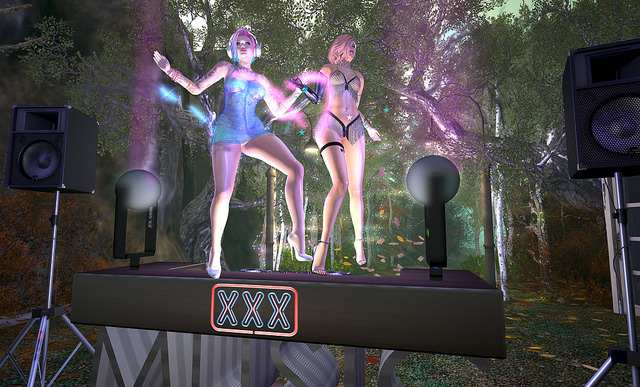 photo by Vicki Concertina
You can say that Sparklebottom as well worked the console, dancing on it at least, and put together a real light show…with her Lasertits!
But she did not expect that our chain gang sister (don't ask) Katherine had access to a small arsenal. Soon it all escalated and the place was a crossfire of nipple beams with even a peen cannon thrown into the mix!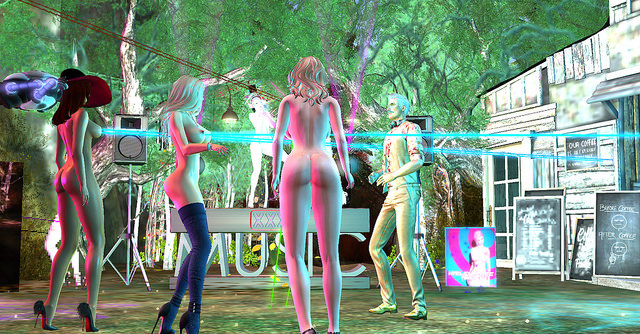 picture by Larry Vinaver – thanks Larry for the fun takes and all party banter!
Okay, well, I think I am driving the point across. The parties at Gemini are not your average gallery show, and while we sure love to dress up for the occasion, we never want to forget the main point of being in SL – and into the erotic arts' scene! Don't miss tonight's party, it will be twice as fun! We will even have April in the flesh and not in the cardboard version…Although I admit I kinda prefer her, especially when tailored into a flipbook.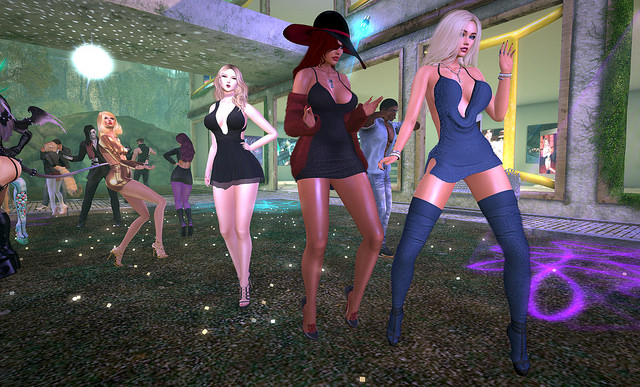 We hope to see you numerous at 7 PM with Hailey and her breakbeat tunes, celebrating Zoe and April's talent with a great party…and possibly an afterparty that could be even wilder than last time!  Meet and greet the artists, and remember that each exhibition has a guestbook for you to sign: not only it's a nice way to leave a memento of the experience to your artist of choice, but also to provide a blurb for future articles and other projects. Also please feel free to take photos of our parties – and afterparties! Sorry, STILL thinking of those… – we will be happy to invite them to the Gemini Gallery flickr group, for a start! Okay, time to wrap this post up: please enjoy the party photos by Vicki, look for more on the gallery's flickr account, and see you later!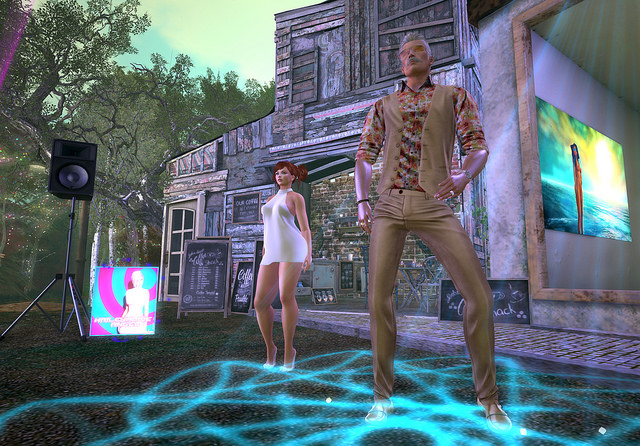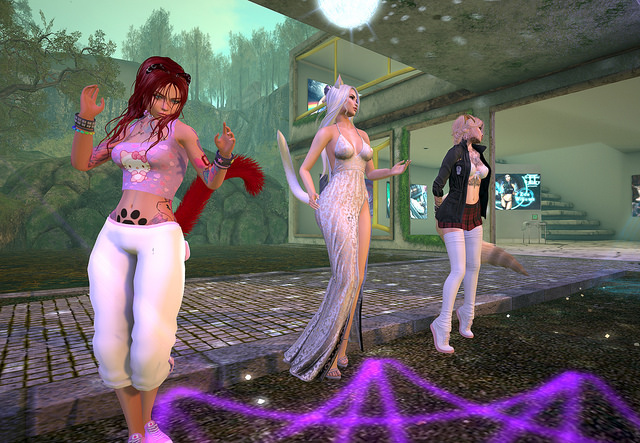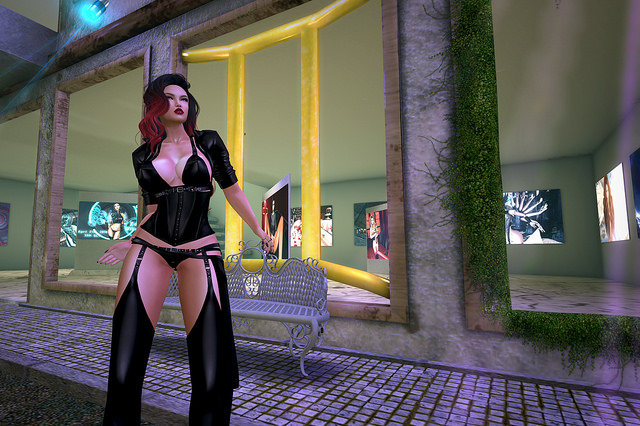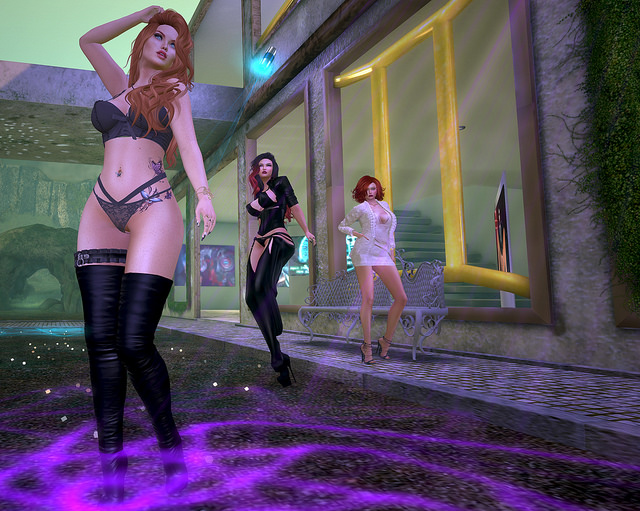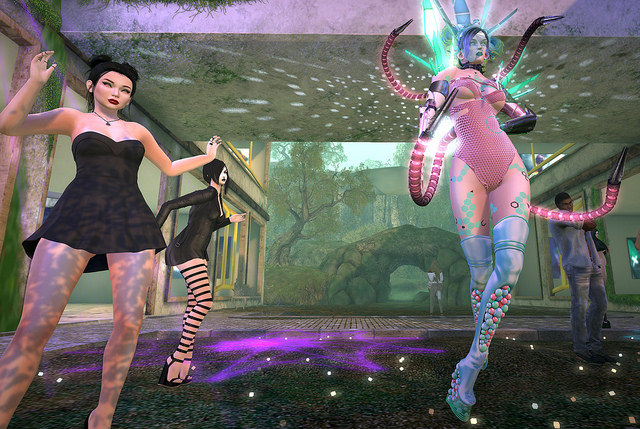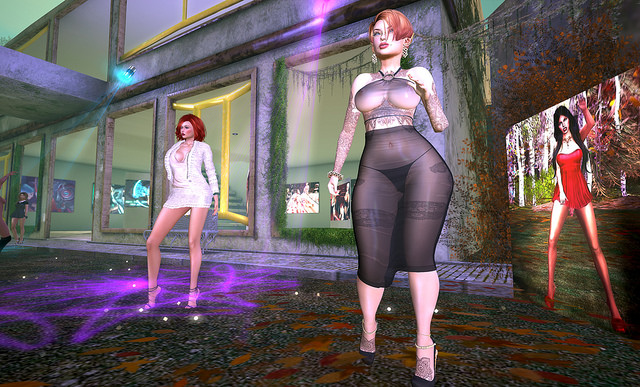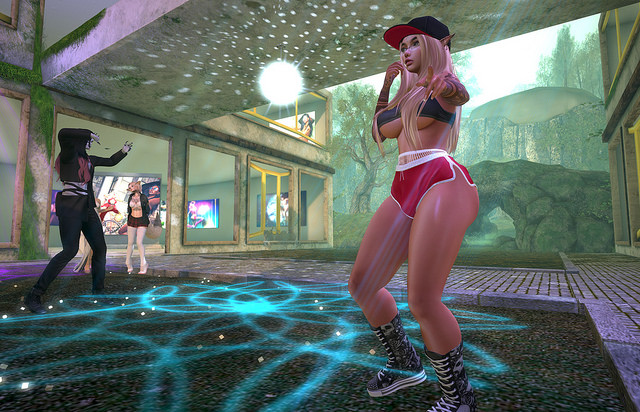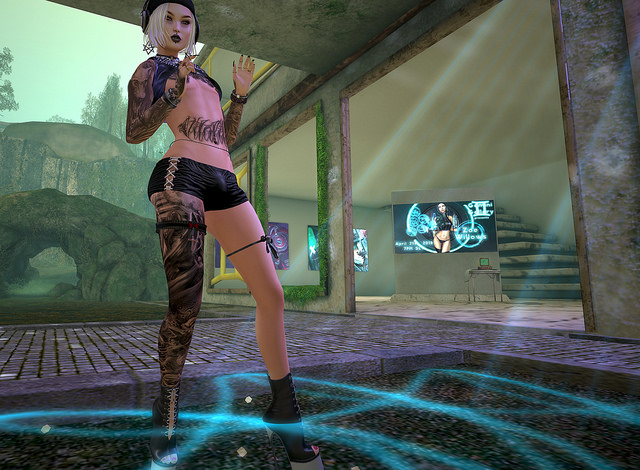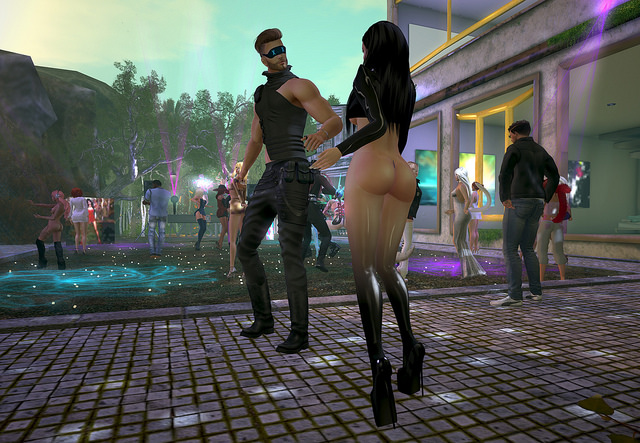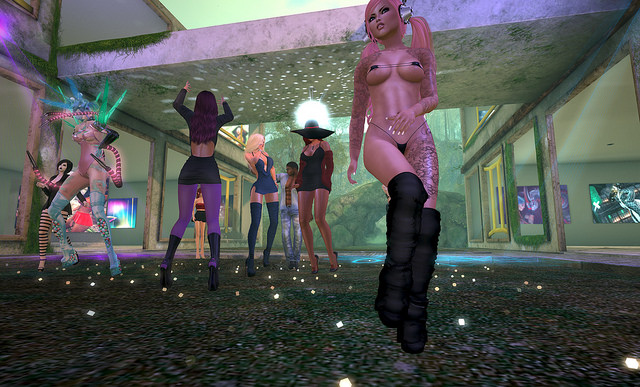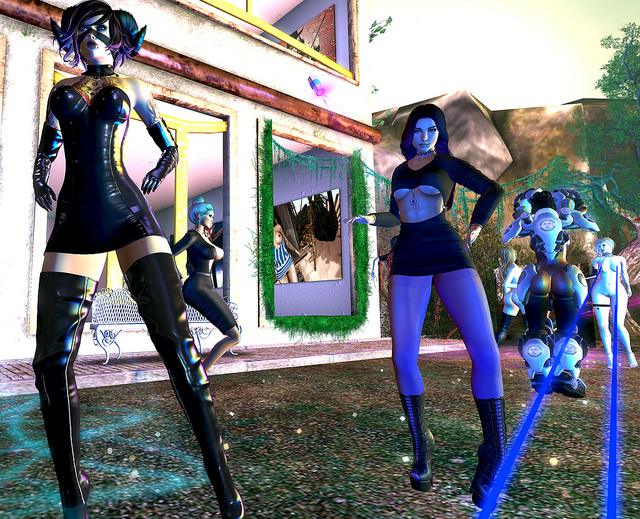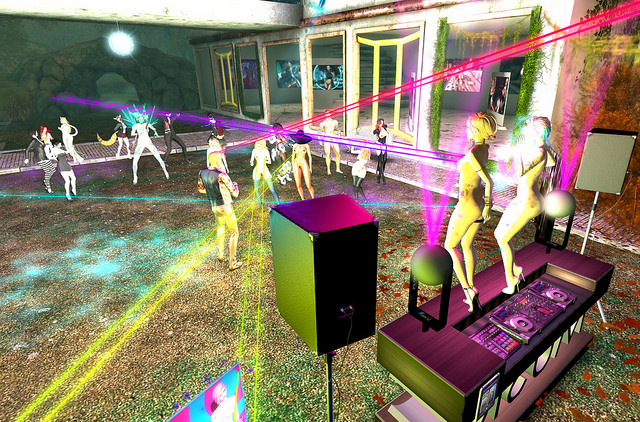 party photos by Vicki Concertina